A comfortable and high-quality t-shirt is the perfect compliment to an outfit, whether together with a men's performance suit or with more casual wear. While people think of tees as a cheaper and less important (even boring) clothing accessory that you can buy in 5-packs at the local big box store, a t-shirt is one of the most comfortable and flexible part of an outfit that should not be overlooked! Definitely part of any wardrobe no matter how minimalist, a smart idea to invest in a couple good tees that can last you a long time and provide the best comfort level.
This leads us to a question that sometimes comes up to us: what is the difference between the xTee 2.0 and xTee 3.0 that is offered by xSuit? And how do you know which one is the best for you?
Covering the Basics
Although the 3.0 may seem to be an evolution of the previous version, the xTee 2.0 and 3.0 are actually different types of t-shirts, and in fact they can both be enjoyed for their unique advantages. So that is why we continue to offer both options. If after this you are still unsure of which one to get, you could always get one of each to experience the benefits of both and use in the situation that suits you best. But first, let's try to break it down to show you the key features of each.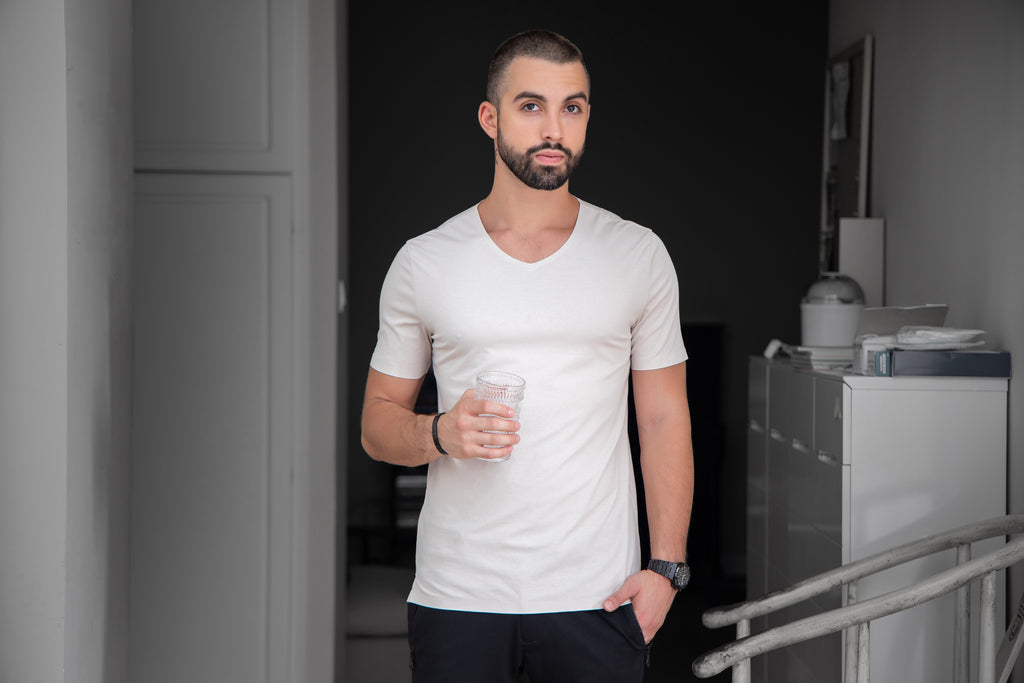 The xTee 2.0
Previously known as the xTee Fuse, the new version xTee 2.0 is fully made of premium xMembrane®, wrinkle-free, ultra-soft, durable, and anti-fade smart fabric. There is no stitching on the xTee 2.0 collar, sleeve and hem - instead utilizing taped seams. This means that your shirt will not lose its shape over time - and will stay new even when washed repeatedly! - unlike so many tees you've undoubtedly experienced.
This tee has some unique qualities, including wicking away the moisture from your skin to keep you feeling dry, fresh, and comfortable all day long. Its silky soft material is also made with a tailored fit to accentuate your chest and shoulders, giving you a slimmer and more shaped silhouette.
In Summary, the xTee has the following key differences:
        Fully fused, no stitch tee

        Silkier, lighter material than the xTee 3.0

        No ironing is ever needed - just wash and hang

        Great for the summer or inside, even without another shirt over-top

        Has 5 available colors – including a Beige and awesome Blue shade
! Style Ideas !
-> For business casual, you can pair one of these shirts with an xJacket and comfortable pants for a casual but classy look
-> This shirt also looks and feels great with just a pair of jeans or shorts, especially the blue or beige shades that are different from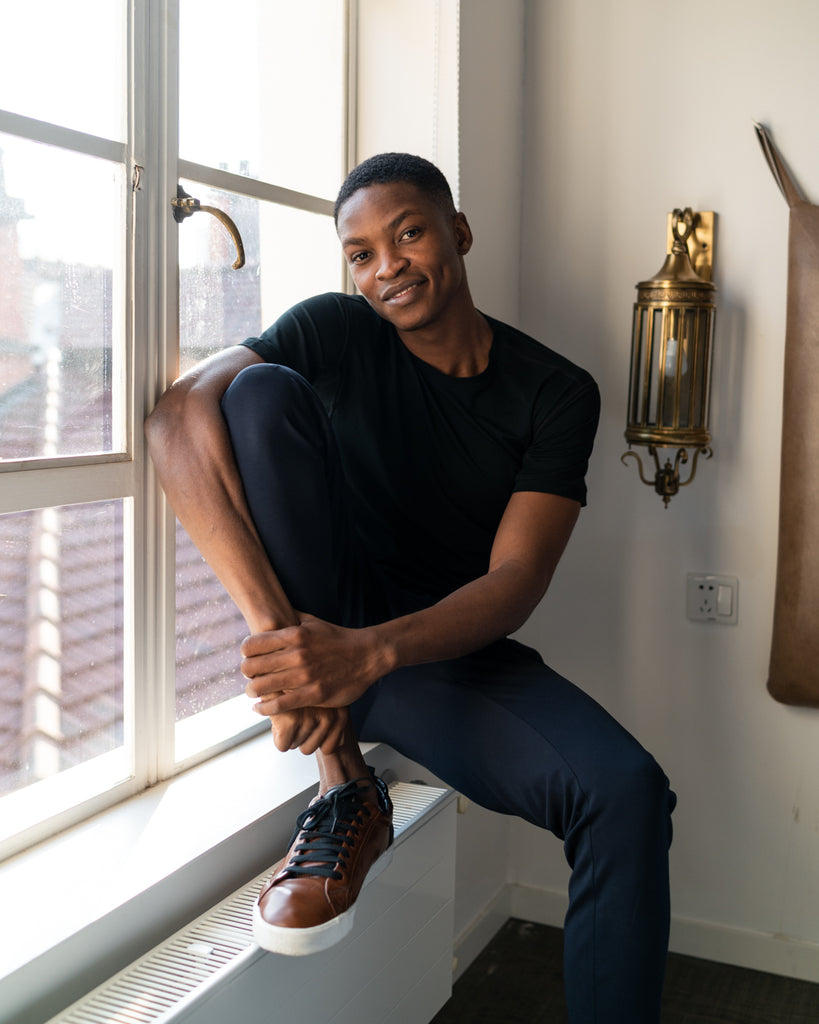 The xTee 3.0
The updated xTee 3.0 is a great premium t-shirt, which works superbly together with suits to provide maximum comfort and flexibility. This crew neck tee is designed for comfort and made to last with extra soft and breathable fabric. It also uses proprietary nanotechnology to strongly combat wrinkles, stains, and odors. So basically, together with an xSuit, you won't need to worry about uncomfortable stains and wrinkles – even with the white version.
The 3.0 also has super soft 6-way stretch fabric that feels like a second skin on your body. It's made of premium micro-modal, which is more expensive and comfortable than cotton, and mostly only used in high-end luxury brands. So it also can be a great option for working out at the gym.

And unlike almost all other t-shirts, this shirt has proprietary sweat pads in the arm-pit area to absorb sweat and prevent wet patches or yellow stains from showing up. Together with its great feel and odor resistant fabric, you'll always feel fresh and confident.
To sum up the strengths of the xTee 3.0:
        Super soft and stretchable fabric, designed to be worn tighter to your skin


        Perfect for wearing under suits or alone – even in winter weather

        Duel use that's perfect both as an undershirt or for the gym

        Underarm sweat pads and specially designed mater to repel odors and stains

        Has 3 classic colors – black, white, and grey
! Style Ideas !
-> Layer a white or black one under a suit shirt for a super comfortable and protective styling - with no risk of odors during whatever event you have. And if things get more casual later on, you can always take off the shirt and still look and feel great. 
-> The grey color one looks great with jeans or under a dark shirt, giving a different and striking appearance than the standard white tee.
Summing it Up
Through these, we hope that you have a better idea about the two awesome xTee options offered by xSuit. Depending on your personality and style, you may prefer one or the other – but each have their own unique uses and benefits. Either way, you'll be getting a great, comfortable tee that is sure to give you confidence and impress those around you!
**** Now you know all about the two types of xTees. There's no better match than pairing them with a new xSuit 3.0. Don't believe us? Check out this post for 5 ways the xSuit 3.0 can be a true game-changer for you. ****